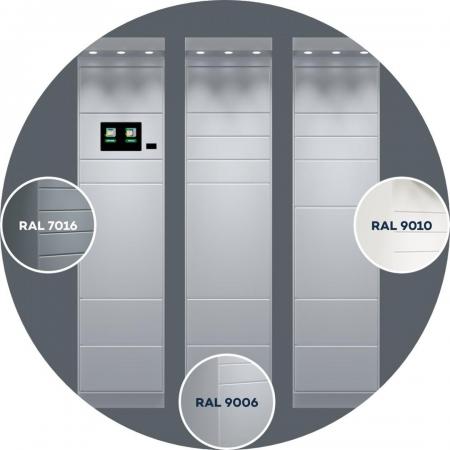 Step 1
Compile your CiPiObox
CiPiO offers the most flexible solution to put together your own parcel machine. Various modules are available with their own partitions.

It always starts with the technical module, which contains the screen and electronics. In addition, simply choose how many of which modules you want. This depends on the number of appartments and the average parcel volume. And will you soon be short of capacity? We can expand your parcel machine just as easily.

As standard, you can choose from three RAL colors that fit seamlessly with any paint color scheme in your building. Something more chic or more modern? You can design your own scratch-resistant print at an additional cost.
Step 2
CiPiO places the parcel locker
The most appropriate place for the CiPiObox is in the central entrance. This central location is easily accessible for both delivery service and recipient. The only facility that needs to be arranged here in order to connect the CiPiObox is power point.

Does the building have a closed front door? No worries. We offer the technical ability to give delivery agents a one-time registered access to deliver a package.

We manufacture new series of machines several times a year, so we quickly know when you have access to your machine. We will then make an appointment for the placement.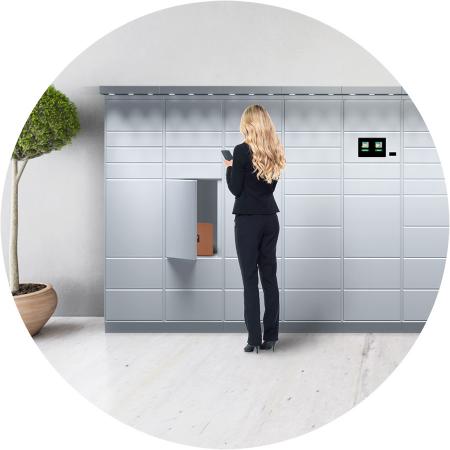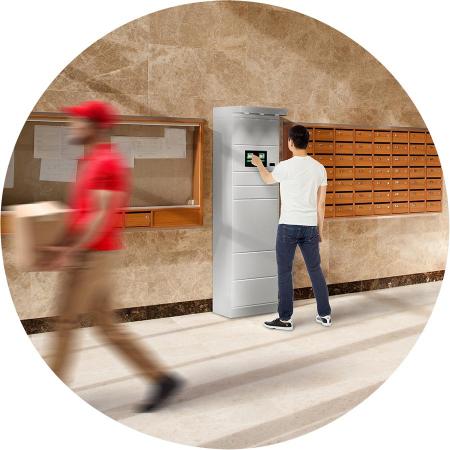 Step 3
Set up user management
The CiPiObox is intended for the tenants or owners of an apartment building. The parcel machine works according to the White Label principle, which means that all parcel and delivery services can deliver to it.

In contrast to public parcel machines, only residents or tenants can have items delivered to their CiPiObox. We therefore set up a simple piece of user management with our software to prevent abuse of your machine. In this way we can validate for each parcel whether it is actually intended for a registered user of your building.

After the installation of the CiPiObox, we provide clear explanations and user instructions. Bring on those parcels!